From Humble Beginnings To Leadership In Packaging Innovation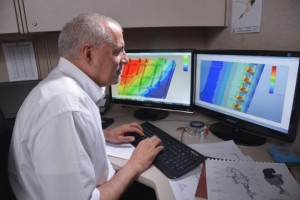 Arena Products' history in the packaging industry began in 1984 when Tony Arena founded A.R. Arena Associates as a manufacturers' representative agency selling custom plastic parts for industrial packaging and material handling.  Arena Associates grew quickly from a company that sold packaging products constructed from virtually every plastic process at the time into a systems integrator that supplied custom material handling systems developed through in-house application engineering and design.
In 1988, Arena Associates began to focus its application development and marketing strengths on engineering advanced proprietary material handling products and systems.  A strategic alliance was formed between Arena and GE Plastics that was the catalyst in the development of game-changing packaging systems that utilized high-performance thermoplastics.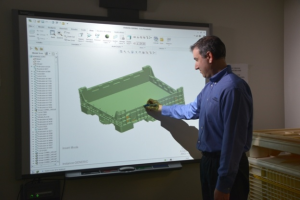 One year later, A.R. Arena Associates became A.R. Arena Products, Inc, reflecting its shift from a service business to a product development and asset-management company.  A.R. Arena Associates quickly distinguished itself by innovating packaging products made from high-end engineered plastics that out performed those constructed from low-priced commodity plastics that were the industry norm.  These advanced products, coupled with a strong vision of optimizing customer solutions, earned Arena Products a reputation for product and service excellence that continues today.