Term Rental
Simplify Your IBC Container Pooling & Logistics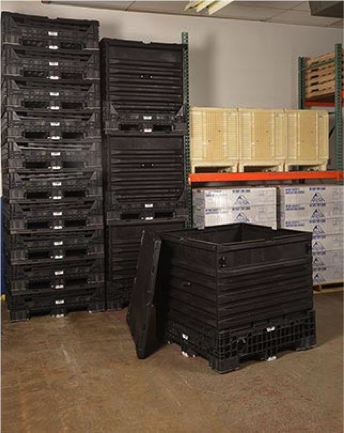 Industrial Container Management Services from Arena Products
Arena Products brings to container pooling the same spirit of innovation that is the mainstay of our dynamic IBC and liner product line.  Our approach to pooling is intensely customer-centric, meaning we design and implement systems, processes and programs according to the unique way you do business.  Our customized systems allow you to treat reusable containers with the same ease as you would disposables – fill it, empty it and forget about it.  We provide pooling solutions that are cost-effective, eco-friendly and structured to allow you to shift capital from transport packaging to core business opportunities that power growth.  Our strategically located service centers and highly-trained support staff are your assurance of product availability anywhere and anytime your needs require.
Customized Industrial Container Management Services

Arena Pooling Services are comprehensive, integrated solutions.  By coupling our advanced intermediate bulk container products with equally dynamic supply chain logistics, we supply the most cost-effective, efficient and simplistic pooling services possible.  Pooling is not an after-thought at Arena Products.  We have been leaders in pooling for decades, armed with the advantages of being a privately-held company that can react faster to market changes and customer needs.  Every customer we serve has pooling system mechanisms customized for the way they do business.
Container Management Services That Lower Costs
Arena Products is recognized for uncompromising integrity in customer pooling agreements.  We take pride in being one of the most cost-competitive pooling service providers in the industry.  Our outstanding customer acquisition and retention rates are the by-product of our commitment to cost-control.  All our agreements, short and long-term, provide assurance the price you pay today, tomorrow and the years that follow are fixed for the entire contract term. This allows you to keep your business on-budget regardless of marketplace changes.
How Our Pooling & Logistics Services Work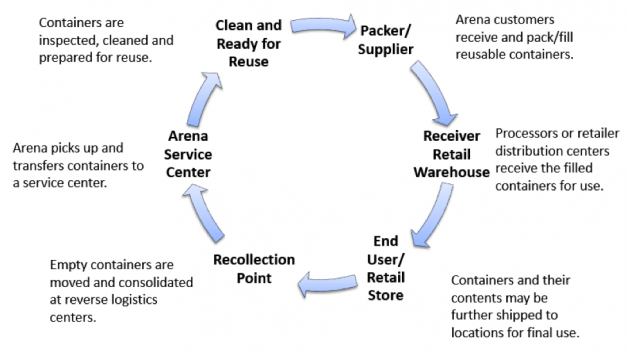 Advantages of Arena IBC Container Management Services

By taking advantage of Arena Products' IBC pooling and logistics offerings and container management services, customers get a complete system that saves time, labor and disposal costs when transporting all types of non-hazardous bulk liquids and solids.
Logistics Options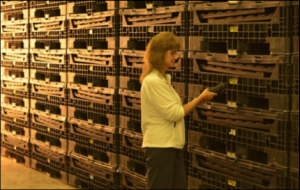 Container Management Services and Logistics

Customers can use the logistics option for intermediate bulk containers they own or rent. This option is included with the trip lease.
When Arena Fleet Services (AFS) manages the fleet, all the work associated with IBC tracking, overall fleet movement and return to customer is managed by AFS. Billing is done on a per-trip basis.
Return freight can be paid by AFS and billed. We get attractive freight fares based on the high volume of totes we move.
Third party freight billing is also available.
IBC Cleaning and Maintenance
For customers who own, rent or trip lease containers
Empty intermediate bulk containers are automatically routed to a regional service facility where they are inspected for damage, cleaned and repaired (if required)
IBCs are then routed back to the fill site to be reused.
Rental Options
Term Rental
This is a monthly rental option where rental term contracts range from month-to-month to 1 year or longer. Arena Fleet Services assumes responsibility for all normal wear and tear, and pricing remains fixed for the term of the contract.
No capital required
Normal maintenance is covered
Customer can cost effectively manage seasonal volume changes or manufacturing volume changes due to contracts
Lowest cost rental pricing of any 330 gallon bag in box style IBC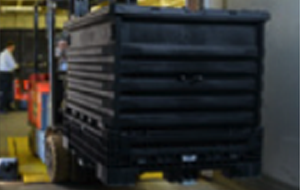 Trip Lease
Customers can rent containers on a per-use basis with bundled services, which provides one low price per trip and includes the following:
Intermediate bulk container asset charge
Replacement of IBC liquid liner bag
Return freight to filling location
Container management services and logistics
Cleaning, inspection and repair of IBCs as necessary (option)
Once a shipment leaves a customer's site, AFS (once notified and supplied with the necessary details) will track the shipment, monitor the availability of empties and schedule returns to the fill site.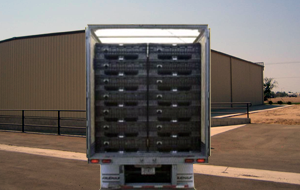 Benefits include:

Control costs by paying per usage only
One all-inclusive price is easier to manage
Operationally, the trip lease lets the customer participate in and realize the benefits of a returnable container system with no more effort than a disposable one-way system

Let us put our expertise to work for you. No matter what your needs might be, we customize a lease program to match your exact specifications.
Asset Tracking
Arena customers have the option to use our Asset Tracking Management System on their rental totes to always know where there products are and what condition they are in.
Benefits include:
Our Asset Management System allows for data input via the internet using either the handheld scanner or a computer. Reports are easily downloaded or printed from the web for your convenience with custom layouts for Fill and Discharge Sites.  The web screens are used to report shipments from a Fill Site or to request the pick up of empty containers at a Discharge Site. With this system, you can take the guessing out of the process of shipping your products, making your business more efficient.
Need More Information? Contact Us Today!