Full Service Packaging and Product Testing Services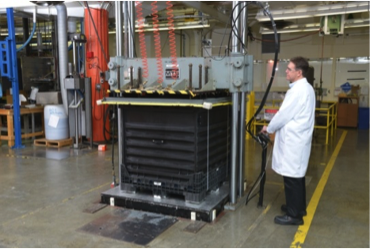 Arena Products' Packaging Testing Laboratory offers a wide range of packaging and product testing services that can augment your development and commercialization processes to bring your project in on time and on budget.
Located at our corporate headquarters in Rochester, New York, our modern 10,000 sq. ft. facility is equipped with specialized equipment and instrumentation capable of performing dynamic, mechanical and environmental testing required for the successful launch of new products or the improvement of existing ones.
Arena's experienced technical teams utilize standard (e.g. ISTA and ASTM) and custom test protocols to test and evaluate your products and packaging. The data obtained from these tests enables design validation and/or root cause analysis which can result in more robust and efficient solutions.
Testing Request Form
We Test Your Products The Same As We Test Ours
The Arena Transportation Packaging Testing Lab is dedicated to the improvement of packaging solutions and is capable of simulating products in a range of environments, including road, air and rail shipping.
As one of the few labs of its kind, the Transportation Packaging Lab is a major contributor to the success of Arena Products. The large-scale performance testing that the lab performs every day ensures that all products are engineered to meet Arena Products' stringent standards and can stand up to the world's toughest shipping challenges.
At Arena Products, we are committed to providing every customer with the same high quality testing that enables us to drive innovation in the packaging industry. You can be confident we will test your packaging with the same high standards we demand for our industry leading products.
Types of testing include:
Environmental Testing
To examine how Arena products fare in different locations and environments, all products are tested using large-scale equipment that simulate various environmental factors including temperature, humidity and abrasion.
Transit Simulation
The core of the Transportation Packaging Lab's responsibility is examining how Arena products handle extreme transit situations. Products are subject to a variety of tests including vibration, shock and impact simulating common transportation situation.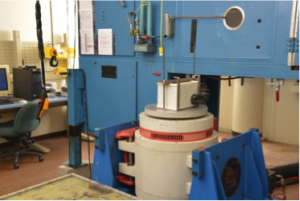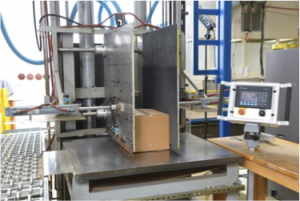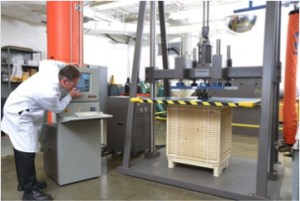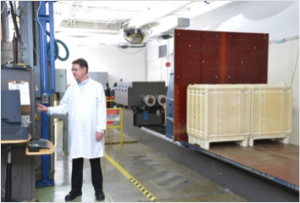 Need More Information? Contact Us Today!