Our People Make The Difference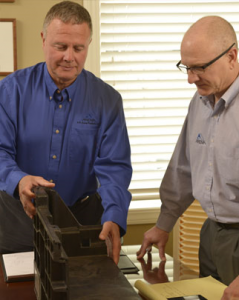 The more things change at Arena Products, the more they remain the same. Change is a constant at Arena. Our products and services are constantly evolving and our ability to innovate today the things our customers will need tomorrow has been the hallmark of Arena Products for more than three decades.
We are also proud of the things at our company that do not change. Our management team has over two hundred years of continuous, combined experience in the packaging industry and they understand firsthand the intricacies of our customer's manufacturing processes. Our engineers and technical support professionals know our products and services from concept to implementation. When customers need help, they are our first responders. As for our customer service team, a recent survey of companies we serve rated them superior in every important category.
We are also proud to be a privately held company with ownership actively involved in the daily operations of the business. In an industry where time is always critical, we react faster to customer challenges and opportunities when they happen because we are unencumbered by bureaucratic red-tape that slows our competitors.
If you have questions, talk to us. In the business of bulk packaging, our people can give you the competitive edge you seek.